ESG Policy
Sustainability Policy
SHR and SHAM contribute to a sustainable society by conducting real estate investment management with due consideration given to environment, social, and governance (collectively referred to as "ESG") in accordance with the "Sustainable Vision" advocated by Sekisui House, the sponsor of SHAM and SHR.
SHAM has established Sustainability Policy as described below, and shall comply with the policy and implement the policy objectives throughout its overall business operations.
Moreover, a Sustainability Committee sets up targets, monitors compliance and evaluates the effect of measures implemented, and investigates improvement measures on a regular basis.
1.Compliance with ESG-related Laws, Regulations and Rules
We implement in-house training for the purpose of enhancing knowledge with regard to ESG-related laws, regulations and rules, and abide by such laws, regulations and rules in conducting real estate investment management with considerations given to ESG.
2.Response to Climate Change
We strive Co2 emission reduction and actively promote the efficient use of energy toward the realization of decarbonized society.
3.Water and Resource Saving Measures
We shall actively contribute to the creation of a recycling-based society by promoting measures and public awareness activities for reducing water use and implementing the three Rs (reduce, reuse and recycle) in relation to resources.
4.Biodiversity
In accordance with the "Gohon no ki"( Five Trees ) Planning promoted by Sekisui House, Ltd., we conduct maintenance and management of planting and other greenery measures, centering on tree species with consideration given to the native vegetation and other ecosystem matters. By doing so, we aim to realize harmony with the nature and the surrounding environment.
5.Comfort and Safety
We shall provide high quality homes where residents can lead their lives in comfort and safe. We shall also provide convenient, safe, and comfortable spaces that contribute to enhancing the productivity of tenant companies.
6.Contributing to Regions and Communities
We create activity and prosperity in an effort to find common interests with the regions and communities as well as to invigorate them.
7.Cooperation with Stakeholders
In order to implement initiatives based on our ESG policy, we shall strive to cooperate with property management companies and other business partners, residents, tenant companies and facility users, and stakeholders.
8.Efforts for Officers and Employees
We aim to create an organizational culture in which each employee can work in a healthy and lively way by respecting diversity, personality, and individuality and promoting work-life balance.
We will also strive to develop the abilities of officers and employees, maximally extract their abilities, and secure diverse and talented human resources.
9.Supply Chain Management
We ask property management companies and other business partners to understand and cooperate in sustainability in order to promote environmental and social considerations throughout the supply chain.
10.Information Disclosure and Acquisition of External Certifications
We will actively disclose ESG-related information to stakeholders.
We will also continue to acquire environmental certification and appraisals from external evaluation organizations.
Signing of the Principles for Responsible Investment (PRI)
Since SHR and SHAM have conducted real estate investment management taking ESG into consideration to realize a sustainable society and believe that such initiatives share objectives with the Principles for Responsible Investment ("PRI") advocating incorporation of ESG issues into investment analysis and decision-making processes, SHAM decided to support the basic approaches of the PRI and became a signatory in March 2019 as an asset management company. In becoming a signatory institution, we will commit ourselves to the goals set in the PRI and further deepen our ESG initiatives.

Supporting the Recommendations of the TCFD
SHR and SHAM are recognizing that efforts to tackle environmental issues, such as climate change, are one of the key issues in real estate investment management that take into account ESGs, and SHAM, in July 2020, supported to the TCFD's recommendations. Based on the TCFD's recommendations, we analyze the risks and opportunities posed by climate change and promote actions that are consistent with TCFD framework.

Expressed Support for the UN Global Compact
Sekisui House Group, which SHAM belongs, has spelled out our commitment to respective human rights in the Sekisui House Group Corporate Code of Conduct and Corporate Ethics Guidelines, which are the explicit foundations of our corporate activities. Further, Sekisui House Group has expressed support for the 10 principles of the UN Global Compact.

GRESB Membership
SHAM became a GRESB (or Global Real Estate Sustainability Benchmark) member in June 2018.
By becoming a member, SHAM plans to strengthen relations with investors and to improve the ESG initiatives of SHR and SHAM through exposure to the initiatives of other global ESG leaders.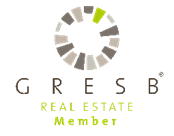 Initiatives of SHAM
SHAM, as a member of the Sekisui House Group which is aiming to be a leading company in ESG management, shall conduct real estate investment management with due consideration given to the ESG in accordance with the Sustainable Vision advocated by Sekisui House and the Sustainability Policy established by SHAM and SHR.
We recognize that our employees are an important management resource, and are implementing the following initiatives.
For details, please refer to the SHR's website.
・Promoting Diversity
・Initiatives on Cultivation of Human Resources
・Creating a Comfortable Working Environment
・Employee Satisfaction Survey
・Internal Reporting System and Whistleblower Protection
・Promoting Employment of the Elderly
・Promoting Work-Life Balance
・Initiatives for the Health of Employees
・Improvement of Operational Efficiency and Productivity Utilizing IT
・Social Contribution Activities
Sekisui House Group Human Rights Policy
All employees in the Sekisui House Group to which SHAM belongs, by properly understanding and implementing the group's corporate philosophy, which is rooted in a fundamental love of humanity, meet their responsibility to respect human rights through their actions. To ensure respect for the human rights of all stakeholders in our business activities, we are working to establish a corporate culture that strictly prevents discrimination, harassment, and infringements of human rights based on compliance with international rules on human rights such as the United Nations' Universal Declaration of Human Rights and a thorough understanding of the SDGs (Sustainable Development Goals) and the Ten Principles of the UN Global Compact.
SHAM strives to ensure that there are no infringements of human rights, including harassment, in order to contribute to the creation of a workplace environment where all directors and employees can thrive and lead to growth, according to the Sekisui House Human Rights Policy.
Sekisui House Group Human Rights Policy