Sekisui House Asset Management, Ltd. ("SHAM") was established in February 2014 as an asset management company of Sekisui House Reit, Inc. ("SHR"). SHR has been listed on the J-REIT market of the Tokyo Stock Exchange since December 2014 as an office REIT. In May 2018, SHR made a new start as a diversified REIT with core assets of offices and residences by merging with Sekisui House Residential Investment Corporation, a residential REIT.
SHR and SHAM share a corporate philosophy with Sekisui House aiming to achieve growth with all stakeholders. Through our asset management activities utilizing the integrated corporate strength of the Sekisui House Group, we provide value-added real estate assets which are environmentally friendly, safety and peace of mind comfort to residents, employees, and visitors as social capital for a new era as well as we strive to contribute to broader communities.
Moreover, Sekisui House Group promotes ESG management to achieve sustainable growth. SHAM also focuses on ESG as one of the top-priority issues of our management aiming for sustainable growth at SHR implements various activities by tackling social challenges. To do so, we aim to secure stable earnings over the medium to long term and steady growth of its investment assets, and maximize unitholder value and built a better future.
With the aim of becoming a REIT that loved by everyone forever, all directors and employees of SHAM will continue to engage in earnest management. We ask for the continued support and encouragement of all stakeholders.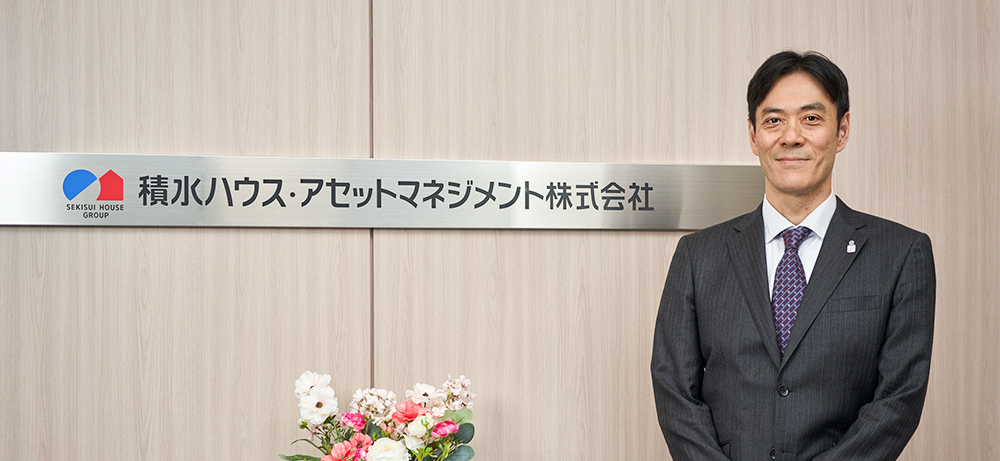 Sekisui House Asset Management, Ltd.
Toru Abe
President and Representative Director